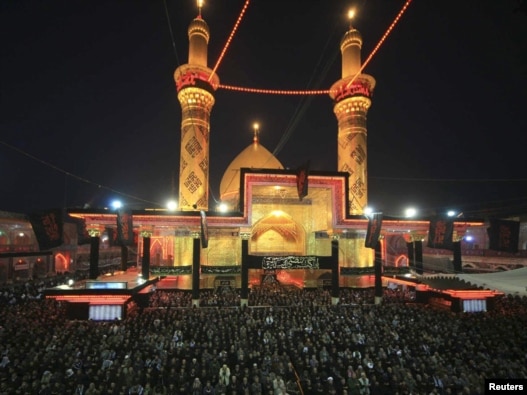 Iraqi authorities say that more than 2 million Shi'ite pilgrims descended on Iraq's holy city of Karbala, with no major violence reported amid tight security.
Shi'ite Muslims from across Iraq, along with thousands of foreign pilgrims — most dressed in black — streamed into Karbala to mark Ashura, an emotive ritual in which the faithful beat their heads and chests and gash their heads with swords to mourn the slaying of Imam Hussein in Karbala in 680.
The event defines Shi'ism and its split from Sunni Islam.
Thousands of police officers and soldiers protected the pilgrims as they headed to Hussein's shrine in Karbala, 80 kilometers southwest of Baghdad.
Securing the event, which has been marred by violence in recent years, was a key test for Iraqi security forces, who have taken over responsibility for protecting the country as U.S. troops withdraw.